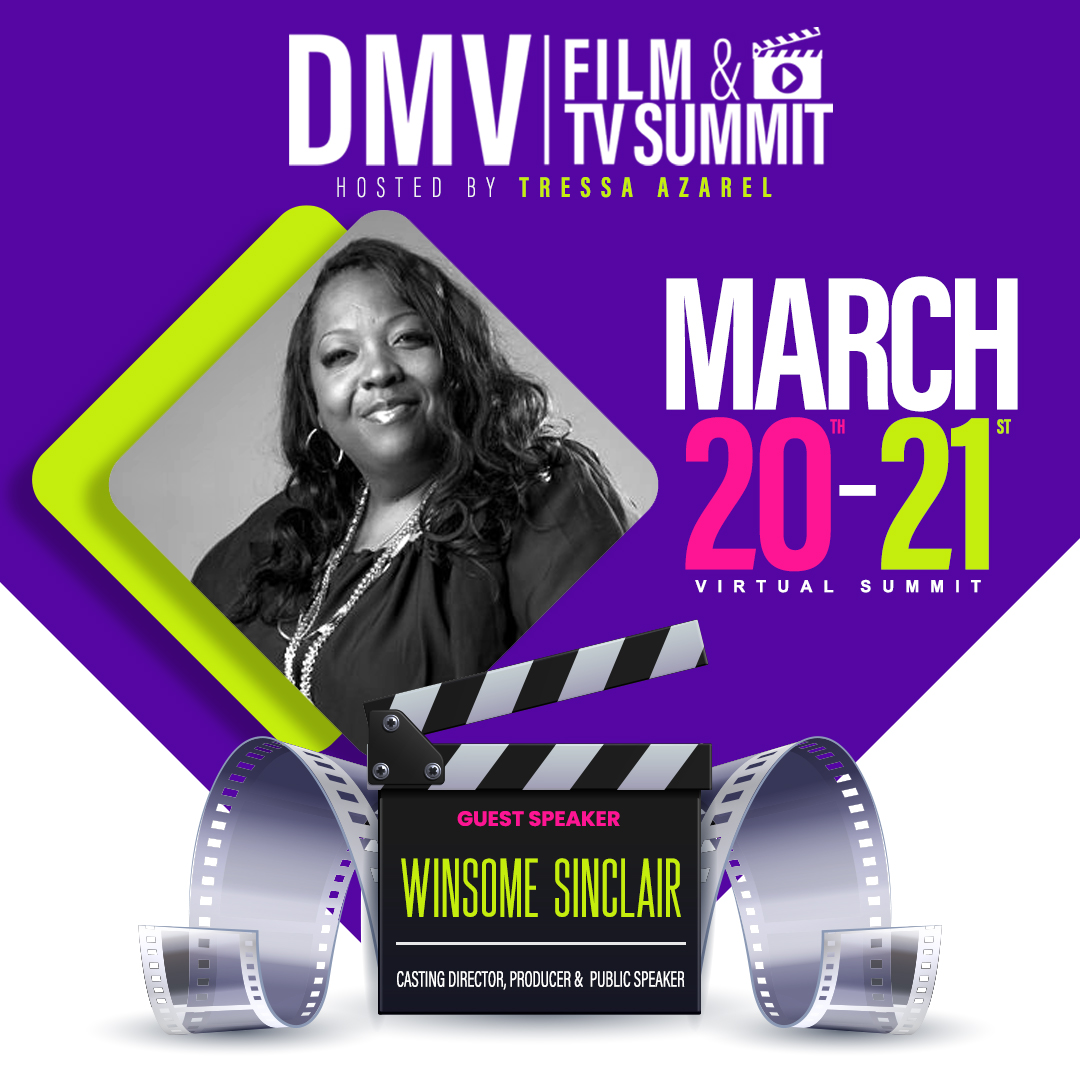 Casting Director,Producer & Public Speaker🎬
Winsome Sinclair is a highly respected casting director and founder of the global casting agency, Winsome Sinclair and Associates. A graduate of Florida A&M University, Winsome began her film and television career under the tutelage of film director, Spike Lee. From the late 80s through the 2000s, she collaborated with Spike on all feature film projects for 23 years. In 1996, Sinclair set out on her own business path by laying entrepreneurial roots in her home state of New York through her namesake company, Winsome Sinclair and Associates.
To date, the firm has collaborated with such directors as Steven Spielberg, Spike Lee, Oliver Stone, John Singleton and Lee Daniels. Over the years, WSA
has also joined forces with others casting principles and/or extras for major box office films like Amistad, Malcolm X, Waiting to Exhale, The Best Man, Inside Man, Too Fast Too Furious, Black Snake Moan, Cadillac Records, Sparkle, Precious and many others.
After several successful years in NYC, the Atlanta film market boomed and Sinclair relocated the business in 2014. Now headquartered in Georgia full time, her tv & film projects include the Atlanta casting for the Fox series Star, BET's Being Mary Jane, feature film, Barber Shop 3 directed by Malcolm Lee, All Eyes On Me: The Tupac Shakur Biopic directed by Benny Boom, Netflix's Nappily Ever After starring Sanaa Lathan, Lifetime TV's Seasons of Love produced by Academy Award nominee Taraji P. Henson, HBO's film, Bessie starring and produced by academy award nominee Queen Latifah, Pariah directed by Dee Rees and a multitude of independent projects.
In the documentary realm, Sinclair has collaborated with the Oscar nominated director Sam Pollard on 3 occasions: Casting 2012's—Slavery By Another Name, 2014's—August Wilson's The Ground On Which I Stand and most recently, the 2018 Pan African Film Festival award-winning story on Atlanta's first African American mayor, Maynard—on which she also served as co-producer.
In 2018, Sinclair expanded the educational component of her business, reprising her signature actor's intensive, The BLUEPRINT Series, a workshop that gives actors, directors and producers valuable "behind the glitz and glam" tools on how to successfully navigate the business of entertainment. She has also lent her expertise to the masses by headlining several film industry panels including Fayetteville State University's True To Yourself Conference alongside Tichina Arnold, several installments of the Multicultural Media Correspondents Associations State Of The Union panels in D.C. alongside Congresswoman Val Demings, Common, Regina Hall and Russell Hornsby and Clark Atlanta University's Women in Creative Careers panel. She will continue to travel globally through guest appearances and as an expert panelist.
Outside of her bustling business ventures, in 2017 Sinclair gained the title of mother, as she welcomed two sons into her life through adoption. She cites motherhood as one of the most rewarding feelings that she has experienced—as she pours herself into this role with love, gratitude and a new level of nurturing. As a family, they enjoy cooking together, arts & crafts, attending sports events and watching movies. 2020 Sinclair started our on a high note with Sinclair completing work as a producer on her 1st full length feature.. She is also in the process of writing & publishing her 1st children's books as well as her first book reflecting on her career in entertainment to date.
With over three decades of experience to her credit, this film industry veteran sits on the board of directors for the African-American Women In Cinema Foundation. She is also a member of Women In Film and Television Atlanta, an active member of the Television Academy and most recently, a member of the Casting Society of America. Her career is on an upward and outward trajectory as she, along with her business partner Donald Jarmond opened the doors to Kairos Films, a full-service production company.