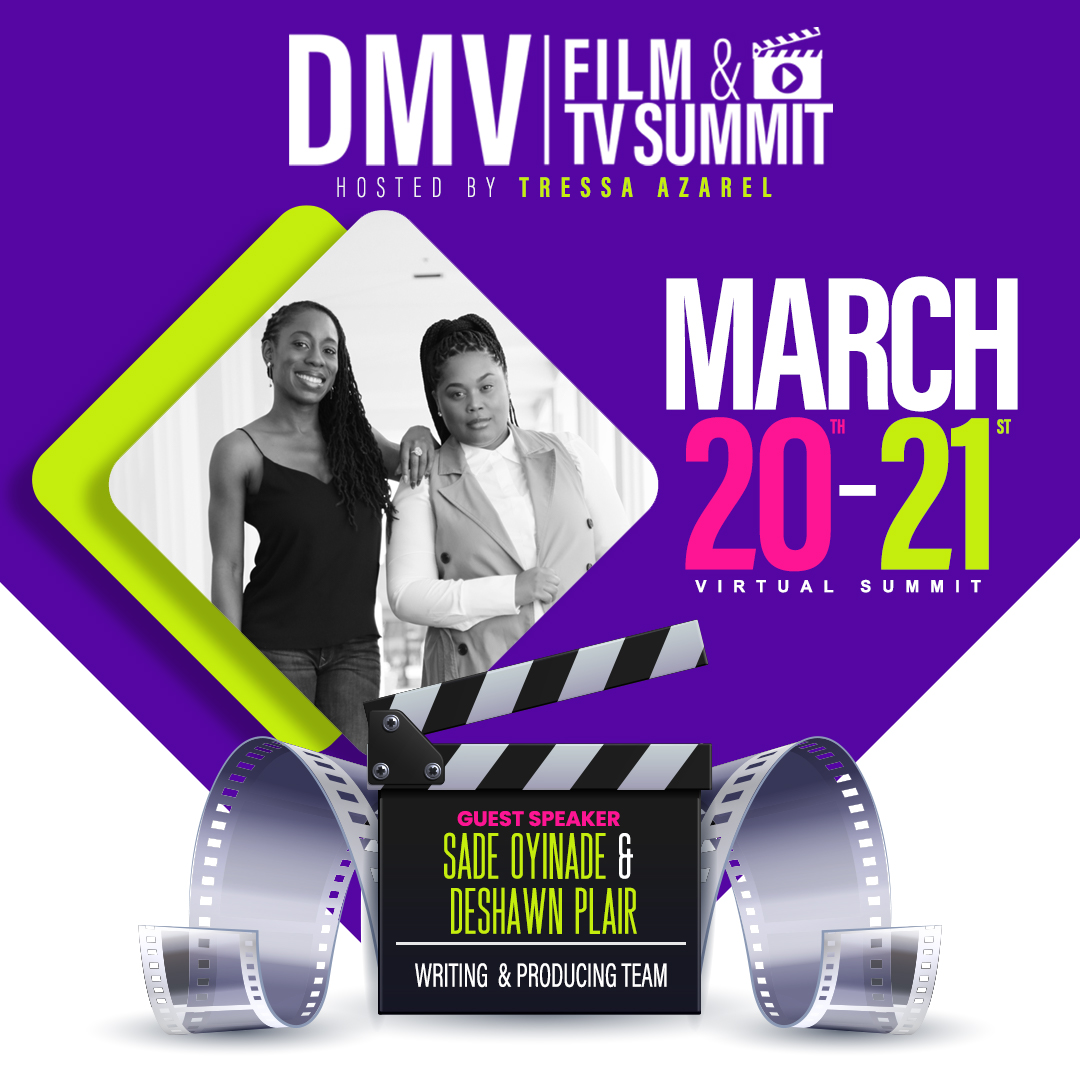 Sade Oyinade & Deshawn Plair
Writing & Producing Team 🎬
Sade Oyinade and Deshawn Plair are a dynamic African-American female writing/producing team based in Los Angeles. Sade most recently was a Showrunner on the BET+ crime docu-series American Gangster: Trap Queens where Deshawn served as producer of one of the most popular episodes profiling Delrhonda "Big Fifty" Hood. Prior to that, both Sade and Deshawn worked on the award-winning TV One series Unsung and Unsung Hollywood which is where their partnership began.
On Unsung, Sade was Co-Executive Producer and Deshawn was a Producer and Production Supervisor. They received multiple NAACP Image Awards under the series. Both women are also directors. Sade directed the 2017 short film Yemi's Dilemma and the AIDS short Who Do You Know? which aired on ASPIRE TV. 
After serving as an apprentice to award-winning director Qasim Basir on his Sundance selected film, A Boy, A Girl, A Dream, Deshawn made her directorial debut with the 2019 provocative short film on gun violence, First Day Back, starring Loretta Devine and Aisha Hinds. The pair wrote and
produced the short that was a featured selection in multiple film festivals and won Best Narrative Short at the International Black Film Festival. The film received distribution after premiering at the Bronze Lens Film Festival and is now streaming on UMC.TV and Amazon Prime.
Deshawn and Sade were selected as participants in the 2019 PGA Fellowship: Producers Guild Power of Diversity Master Workshop with their feature script Better Than I Know Myself. The film is an adaptation of an Essence Magazine best-selling novel by Virginia DeBerry and Donna Grant. Most recently, the duo served as Co-Executive Producers of the UMC.TV comedy series For the Love of Jason and were half of the writing team for the series. Also, the pair wrote a project for BETHer titled A Long Look in the Mirror that aired on Oct 17, 2020 for Breast Cancer Awareness Month as a part of the Waiting Room series. As a duo, they aim to tell positive stories that have meaning and impact within their community using their diverse backgrounds as inspiration. Sade is a Nigerian-American from Silver Spring, Maryland. Deshawn hails from Kalamazoo, MI.