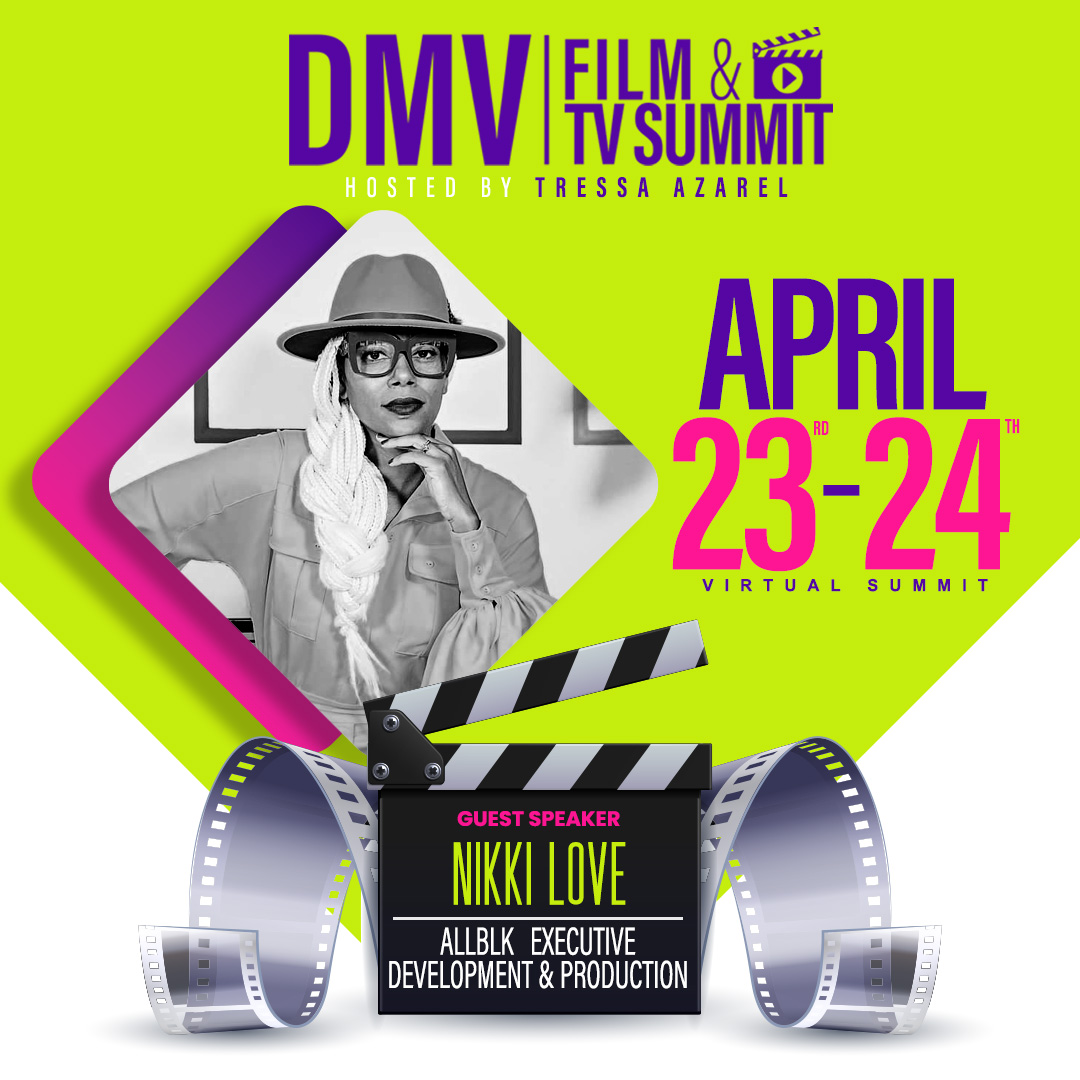 allblk  executive development & production  🎬
Nikki Love is a skilled producer and line producer specializing in the physical production of filmmaking from development to post production. She has produced festival and award winning feature films, short films, web series and music videos. She creates tight budgets and has great crew and equipment at her disposal. Her specialty is making quality projects at reasonable costs.
She produced/line produced the indie film that swept the festivals, THE LAST FALL, directed by Matthew Cherry. She also wrote and produced the hard hitting short film POST LIFE, starring Erica Ash and directed by Salli Richardson-Whitfield. The film has been used to shed light on postpartum psychosis and is currently being used in perinatal health groups.
She has produced the rarely been done before 'one take film' entitled A BOY. A GIRL. A DREAM. that was a Sundance selection in 2018 starring Omari Hardwick and Meagan Good. The ChloexHalle music video for the sound track WRINKLE IN TIME and multiple films for BETher & BET that were a huge hit with audiences.
Putting her skills to use, she most recently signed on as SVP of Development & Production for ALLBLK (UMC), the first black film & television streaming service. Since joining the company she has executive produced hit shows such as A House Divided (Demetria McKinney, Lawrence Hilton-Jacobs and Lisa Raye McCoy), Double Cross (Ashley Williams, Jeff Logan and Darrin Henson) and Behind Her Faith (Essence Atkins, Aisha Hinds and Niecy Nash).
As the landscape continues to change for filmmakers, she continues to seek to push the envelope in producing innovative and creative content!