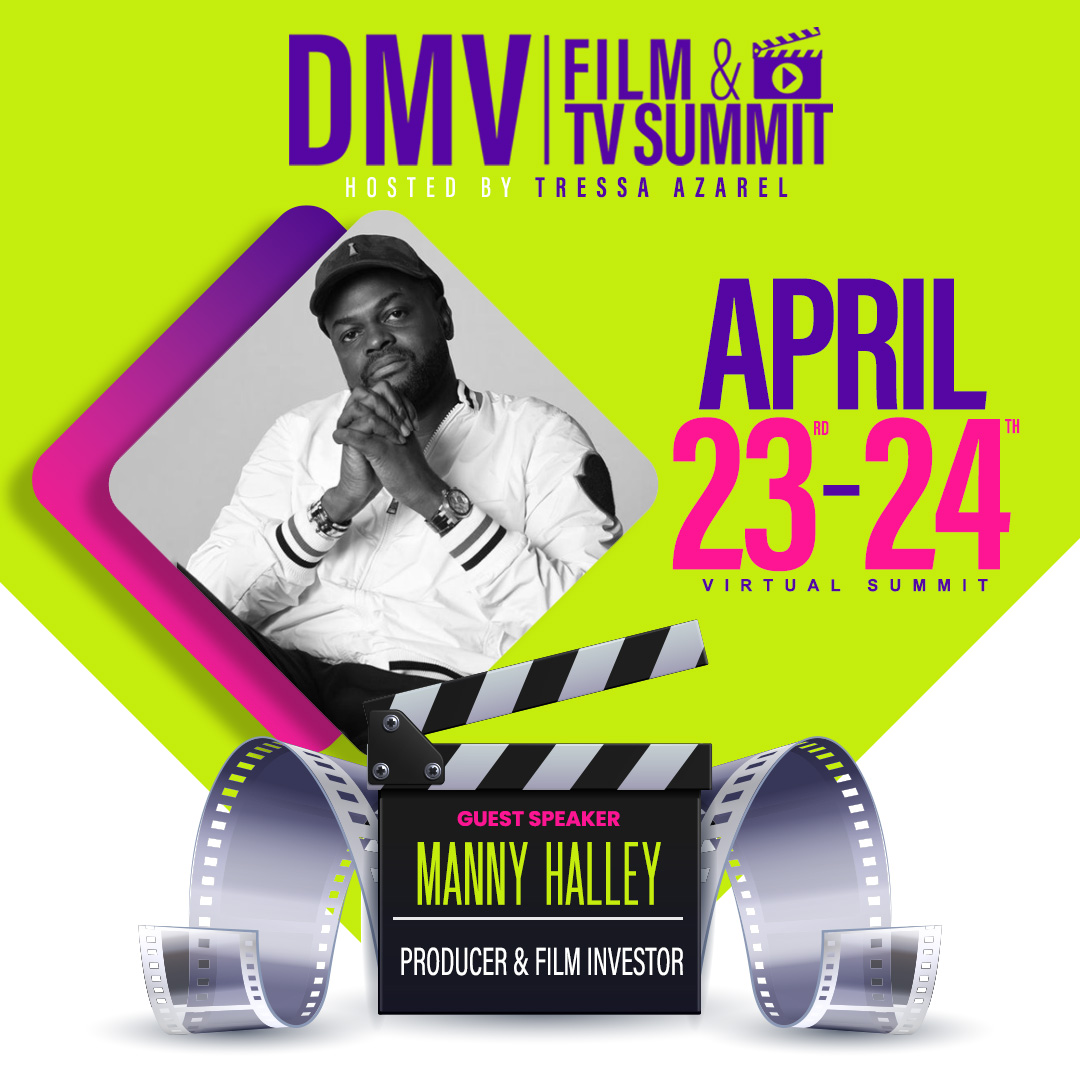 PRODUCER & FILM INVESTOR🎬
Dynamic entertainment executive and music mogul Manny Halley embodies the vision, innovation, business acumen and street savvy necessary to build a strong media-based enterprise. For more than two decades, Halley's incredible record of achievements in music, film, television, publishing and more has made this far-sighted executive an industry powerhouse.
Halley recognized music creators as the engine of the entertainment business. His independent Imani Music Publishing company boasts a catalog of more than 150 songs and has acquired deals with three major publishers – BMG, Kobalt, and Warner/Chappell – representing songwriter/producers who have accumulated smash hits 
with such artists as Cardi B, Lil Wayne, Soulja Boy, Wiz Khalifa, Nicki Minaj, Trey Songz, and more. As a manager, he has shepherded the artistic careers of Shyne, Keyshia Cole, Young Thug, Nicki Minaj, and mega-producer Wheezy Beatz among others. With a finger on the pulse of popular entertainment as well as new technologies, Halley has built a reputation for success.
Seeing the potential of the urban audience and the independent market, Halley turned his attention to film. As a producer, he produced or exec-produced a number of other TV and film projects, including Nasir Jones' (Nas) Sacred Is The Flesh (2001); Lionsgate's Truth Be Told (2004), starring Regina King and Blair Underwood; the dance DVD Breakin' It Down With LaurieAnn Gibson (2005). In 2012, he also exec-produced Me & The Circus.
That production experience proved to be invaluable. When Keyshia Cole's groundbreaking BET reality TV Series "Keyshia Cole: The Way It Is" launched in 2006, Halley was the Executive Producer for 60 episodes of that TV Reality show, as well as episodes of the show's top-rated spinoff, "Frankie & Neffie." The show earned him an NAACP Image Award nomination, and he also received a Prism award for its realistic portrayal of substance abuse.
Manny Halley brought his significant screen expertise to bear when he independently financed and produced the film True to the Game, a big-screen adaptation of a wildly popular urban romance by Teri Woods. Through Imani Media's wholly owned and operated distribution company, Distribution by Faith, the project was a success with screenings at AMC, Regal, and Cinemark theaters across the country. Halley also secured deals for the film's post-theatrical life with Sony Home Entertainment, Viacom/BET, and Netflix.
Halley is committed to becoming a force within screen entertainment through the development and production of more TV and film projects. Imani Motion Films continues to procure stories from an array of talented writers, directors, and actors. The division is producing two more film versions of Teri Woods novels, True to the Game 2 and Dutch, which will also be nationally distributed by Distribution by Faith.