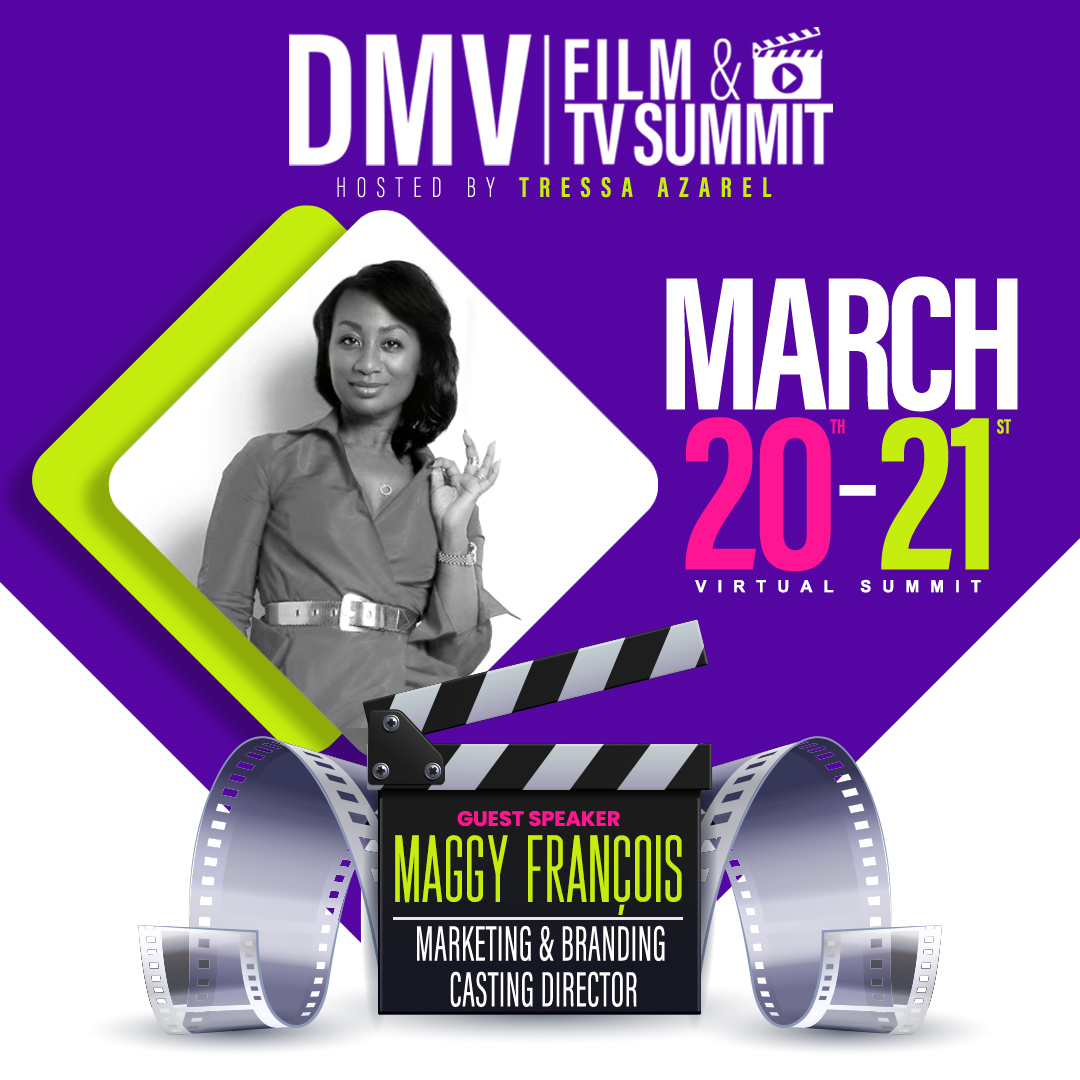 Marketing & Branding Casting Director 🎬
In 1996, Maggy Francois began her stylish career producing events for clients up and down the East Coast landing her first contract with the Congressional Black Caucus. With unmatched talent and vision, she launched Maggy Francois, a self-titled special event & creative production company in 2000 committed to "creating the unimaginable" featuring fashions biggest names, from Christian Siriano, Amsale Aberra, Korto Momolu to Betsey Johnson. Her ultimate goal was to always increase awareness and bring visibility to the fashion design industry through productions and education. From humble beginnings to soaring above and beyond to achieve her clients wildest dreams, she continues to turn fantasy into reality and is instrumental in the selection, planning and development of every production. With more than 20 years in the event planning, public relations and marketing industry, she draws people to brands, causes, events and ideas, by weaving in her certain "je ne sais quoi".
Maggy also brings visibility to the fashion and design industry as a lead costume designer and casting director for commercials, productions and feature films. Her will to thrive was tested at three pivotal moments in life. Through it all, she continued being an active entrepreneur, successfully running her businesses working in the fashion industry as an award-winning creative director for clients like CW Television, Congressional Black Caucus, Luke's Wings, Becky's Fund; has executed international & national campaigns, music videos, commercials and campaigns with Budweiser, Planters Peanuts, NBA, Stella Artois, and more.
She's instrumental in creating the vision for a plethora of brands, productions, designers and artists. The stylish beauty has worked for an array of digital media & film companies, such as BET Networks, CW Television, Nordstrom, Saks Fifth Avenue, Fox 5, WUSA 9, Old Town Alexandria, Juicebox Communications, MegaMind Media, VAYNER Media and more. In addition, she has worked in collaboration with Monte Durham from "Say Yes to the Dress" for TLC Networks & Discovery Communications "Say Yes to the Prom" creative styling & overseeing designs for underprivileged youth. Her latest project with grammy nominated artist Sara Barielles, Fat Joe, Cardi B has been climbing the pop charts all year long. Maggy was also featured in Glamour magazine mega September fashion issue & awarded Women of Style by Modern Luxury Magazine
In addition to many of her several careers, she's the curator behind many successful young notable fashion hopefuls by education through design. Maggy is a Bowie State University Professor in the Fashion Design Fine Arts Department . She is also on the executive board of Fashion Group International New York, DC chapter where she served as Marketing Chair and an advisory board member for DC Fashion Foundation Macy's Fashion Incubator. Maggy has also spearheaded the newly Design Park 3311 with the Prince Georges Arts & Humantues Council where she will serve as the Manager/Fashion & Costume Coordinator. Maggy has been featured in a number of publications including Glamour Magazine, AOL City's Best, Ebony Magazine, Entrepreneur Magazine, and The Washington Post among many others and The Washington Post among many others.