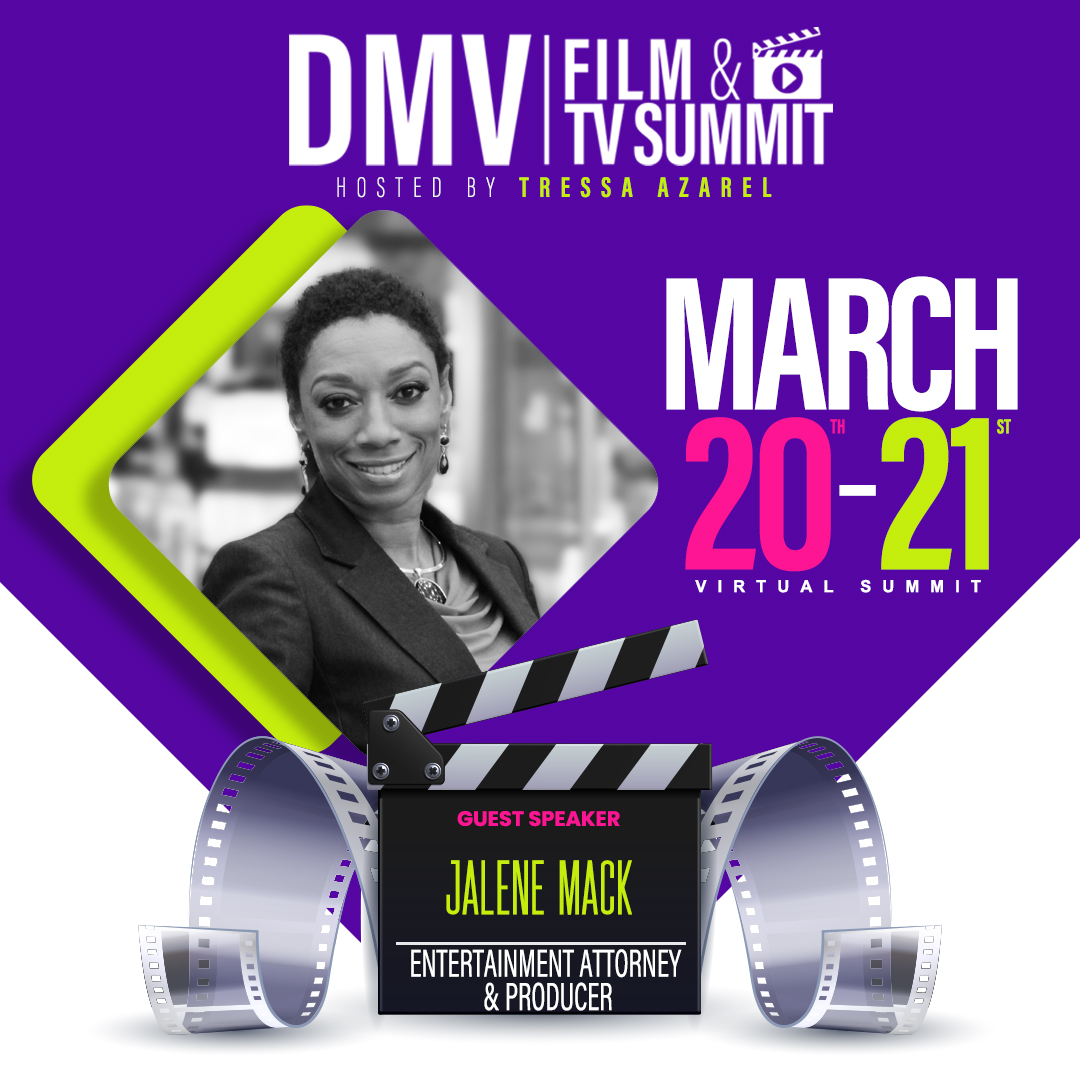 Entertainment Attorney & Producer 🎬
Jalene is not only an entertainment attorney but has successfully integrated the demanding roles of wife, mother, playwright, TV & Film producer, writer, actress currently starring as Wanda Kennedy in the UMC Network Houston drama "5 th Ward", a hit television series renewed for a second season, Founder of Mack Performing Arts Collective (MPAC), a performing and visual arts nonprofit and author of The Business of Stage, Screen & in Between, Entertainment Attorney Jalene Mack's Practical Advice for Performers, Playwrights & Producers by keeping the focus on her long-term goal "to make an impact on the entertainment industry." Jalene majored in
Political Science and minored in Mass Communications receiving her Bachelor of Art's Degree from Xavier University of New Orleans in 1990.
She received her Juris Doctorate from Thurgood Marshall School of Law at Texas Southern University in May, 1993 and was admitted to the bar thereafter. With over 27 years of expertise in the entertainment business, she remains passionate about using her legal and business skills to support artists and further their Arts business. From her base in Houston, she has expanded her reach into the film centers of Atlanta, Los Angeles, New York, Austin, New Orleans and other cities. Ms. Mack's legal skills in Entertainment include a wide range of matters regarding Film, Theater, Television (scripted and unscripted,) Music, Books, Performing Artists, Contracts, Distribution, Federal Trademark &; Copyright Registration, Soundtracks and more.  In addition to compiling a long list of acting credits in over 40 productions including Better Call Saul & Batman vs. Superman: Dawn of Justice and winning a Hollywood & Africa Prestigious Award for Best Supporting Actor for the independent film Christmas Belles, Jalene was also either Producer or Production Attorney on another two dozen films and TV series. A few recent films she produced include One Crazy Christmas (Tammy Townsend, Shawn Blakemore), The Great Divide (Darrin Henson, Tichina Arnold) and My B.F.F. (C. Thomas Howell, Sean Patrick Thomas.) Clients former or present include Steve Harvey, Rushion McDonald, Kim Burrell, AJ Johnson, Kiana Dancie, LeToya Luckett, Nephew Tommy, Kenny Smith, Carl Payne to name a few. Jalene also serves at the Executive Director of Tava Cares, a nonprofit that advocates financial assistance and resources to women diagnosed with breast cancer. For her work with the youth, contributions to the arts, law and the community, she has been honored with the President Barack Obama Lifetime Achievement Award, Top 30 Influential Women of Houston Award, Houston Lawyers Association, Matthew W. Plummer, Sr. Justice Award, Attorney of the Year Black Excellence Awards, and recently recognized as one of 40 Influential Women of 2020 by Los Angeles Wire Business Edition to name a few. She is also a proud member of Delta Sigma Theta Sorority, Inc.