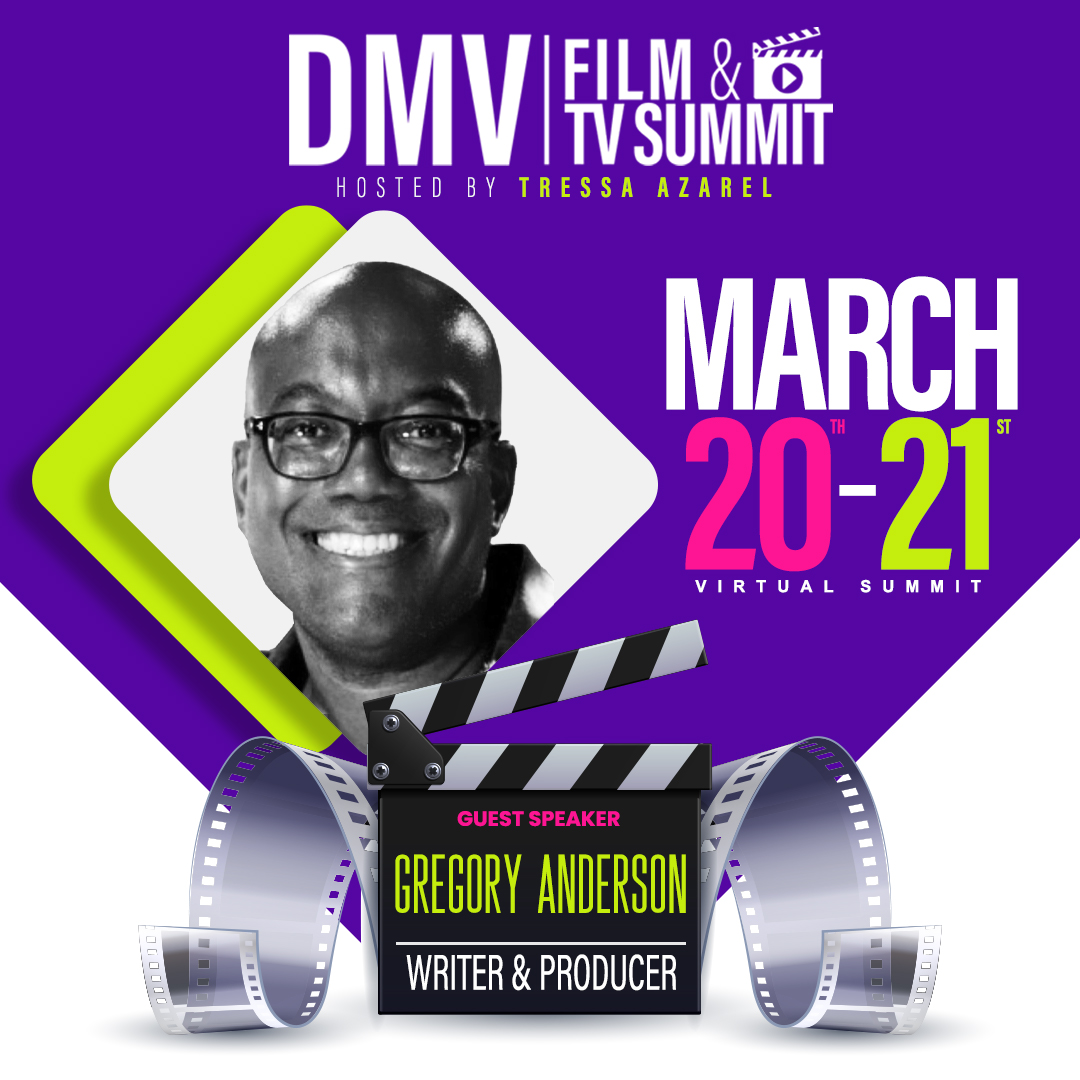 Writer / Producer Gregory Anderson is a partner in Tri Destined Films. During summer studies under David Wheeler of the American Repertory Theater and Susan Steinberg at Harvard University, Gregory wrote the script for what would become Stomp the Yard, which was #1 for two weeks in a row at the box office. On a 13 million-dollar budget, the film has grossed over 100 million dollars in overall markets, including ancillary. 
As of 2021, Gregory is a Producer on the TV Series Carl Weber's The Family Business (Viacom / BET Networks / BET+), which Tri Destined Studios produces with Urban Books Media. Currently in production on Season 3, the series' first season was listed in the Top 10 Cable TV shows in Viewership Live +3 (Hollywood Reporter, Rule Breakers issue).
This past Christmas 2020, Gregory wrapped production as a Co-Writer on Soul Santa for Producers Reuben Cannon and Meyer Shwarzstein.
In the international marketplace, Gregory is a Writer / Producer on the film Wild for the Night AKA 48 Hours to Live (available domestically on Amazon Prime). Gregory's recent foreign TV works include Qu'est-il arrivé à ma fille? (A Mother's Sacrifice on French network TF1, the most popular network in France / the most viewed television channel in Europe) and Woman on the Edge. Other projects that Gregory produced include Always A Bridesmaid (on Netflix), Carl Weber's Influence (on BET+) and Throwback Holiday for BET/Viacom (the 2nd Highest AA Viewership for Holiday Films, 2018).
In between Summers at Harvard, Gregory independently produced and theatrically distributed a film with his Florida A&M University classmates: called Trois, which landed them at the #34 spot of the Top 500 Film Distributors of that year listed by the Hollywood Reporter, and resulted in the picture being in the Top 50 highest grossing Independent Films of that Year according to Daily Variety. Soon after that release, Gregory wrote, Co-Produced, and distributed Pandora's Box, also highlighted in Variety and Hollywood Reporter's Top Lists, and picked up by Columbia Tristar. Gregory received the Role Model Award from the National Baptist Convention (eight million members / congregations); mentored at Nissan's North America Student Government Leadership Program; Guest Lectured at MIT (Comparative Media Studies); and traveled to Turkey as part of the International Interfaith Dialogue for peaceful communication across cultural and religious lines. He received the Distinguished Alumni Meritorious Achievement Award and Outstanding Alumni of the Quasquicentennial at his HBCU alma mater Florida A&M University.