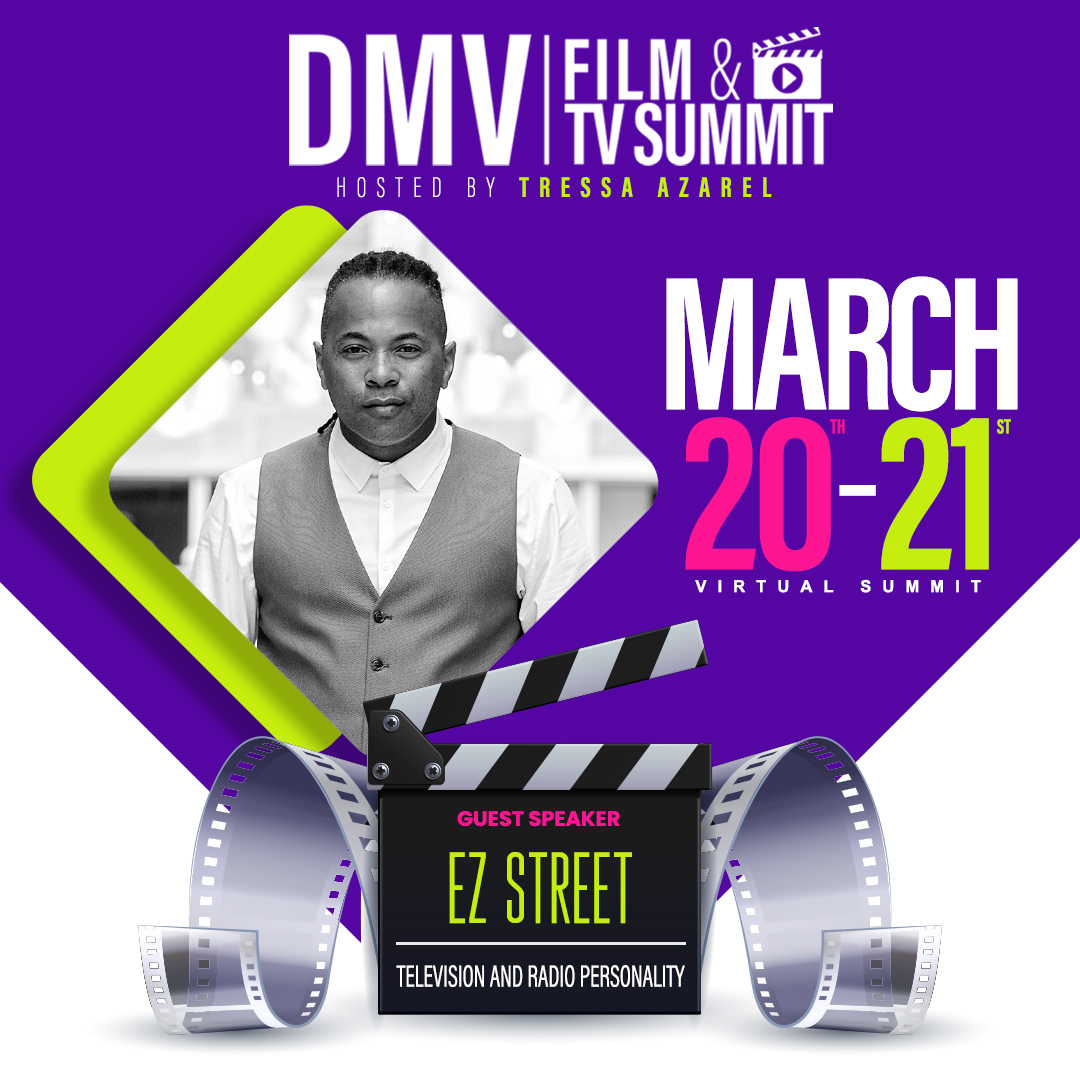 television & radio personality🎤📺
EZ Street is the CEO and Founder of Creative Solutions for Youth LLC, a television and radio personality with over 28-years of industry experience. He leads The Academy, providing first-hand knowledge, experience, expertise and training to the DYRS students.
EZ Street field of work includes, but is not limited to:
Radio and live, in-person interviews 

Hosting television, entertainment and social events 

Speaking engagements

Sports analyst

DJ

Appearing in and producing radio and television commercials,

radio, television and podcast production work, etc.
EZ Street is currently employed as a radio personality at 96.3 WHUR in Washington, DC. He also appears as a Sports Analyst for the Washington Redskins games on TV weekly for FOX 5 DC and is the Official DJ for NBC Sports Washington, covering the Washington Wizards.
Through a federally funded contract with CSOSA, EZ Street also created and specially designed The EZ Street Music Industry Academy to help reduce recidivism in the Washington DC area.
EZ has and continues to be heavily involved with mentoring, motivational speaking and volunteer work in the Washington, DC community. His work has impacted hundreds of local artists, schools, community centers and non-profit organizations addressing issues like peer pressure, the importance of education, goal setting, college readiness, HIV and AIDS awareness, homelessness, domestic violence, etc. EZ was the first to produce "DMV Artist Showcases" that invited artists to the radio station for an interview, played their songs on the air and hosted live performance venues across the DMV area to showcase their talent to the community.
EZ Street created, produces and hosts The Street Report television program which airs on the Washington, DC based DCN created by Mayor Bowser (OCTFME). The Street Report also airs in Prince George's County, Montgomery County and Arlington County on cable television. As a homage to DC talent, at the end of each episode a DC artist performs one song to close out each show. EZ Street's commitment to DC area artists is un-parallel as he continues to share his vast knowledge, wisdom, expertise, connections and understanding of music and radio.
EZ is a proud United States Marine Corps Veteran and a proud parent of three. His youngest daughter, known as "DJ Little Bacon Bear" hosts evenings at 93.9 WKYS here in Washington, DC with ratings showing she has and continues to be #1 in her time slot. She was taught and trained by her father with the same knowledge, wisdom and expertise that has been documented in The EZ Street Music Industry Academy curriculum.