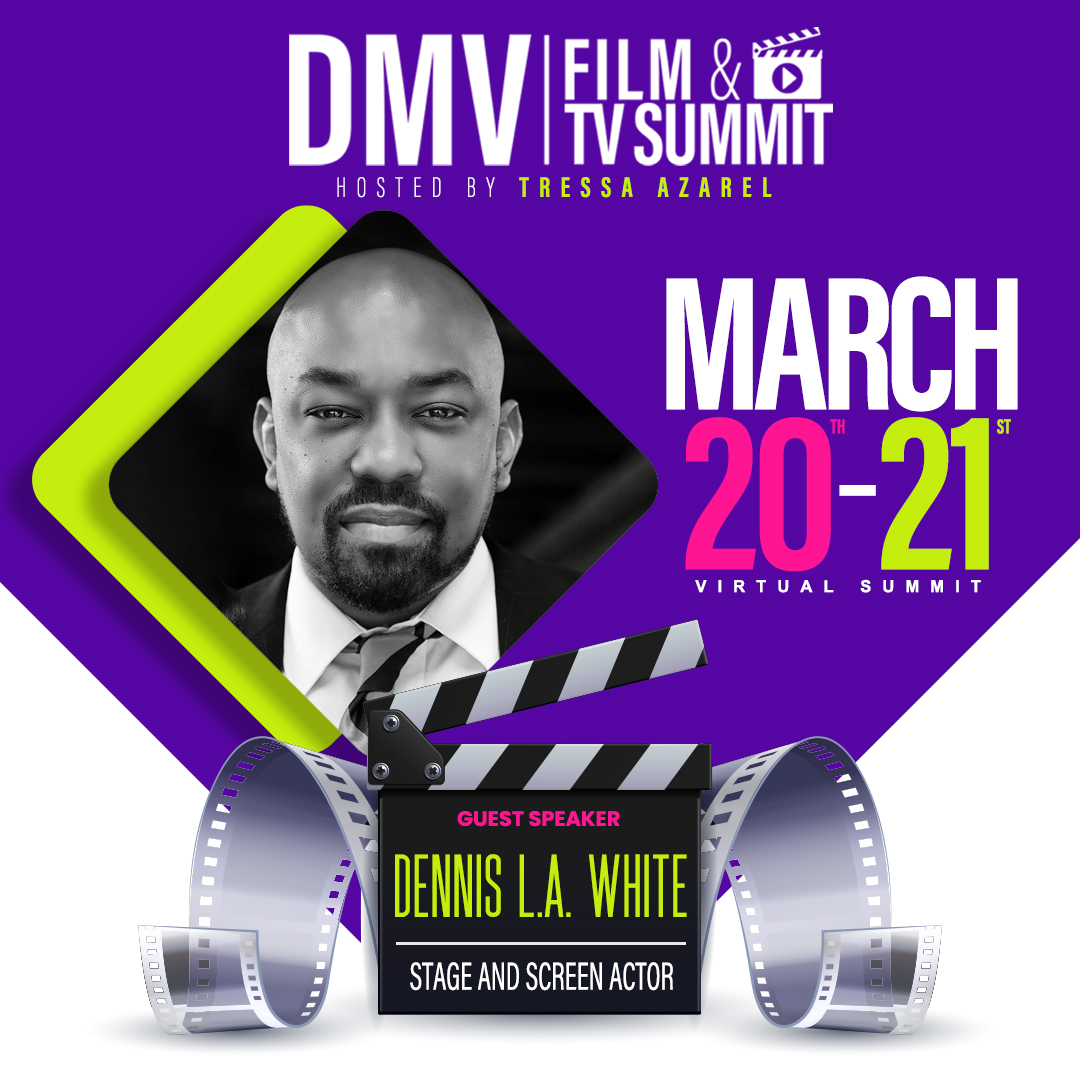 Dennis L.A. White is a stage and screen actor noted for portraying Damion 'D-Roc' Butler in the biopic, "Notorious" & "Mistah Ray" on NBC's Parenthood". Dennis holds the honor of being the 1st African-American host at Fuse Television. He went on to host other TV shows;"Weekend Vibe, HBO's 5 Rounds & Chatzone and MTV's "Hip Hop life". Dennis has appeared in over 50 movies and TV shows including "The Brave One" with Jodie Foster, "Law & Order:SVU", "Small Apartments", TNT's "The Closer, FX's "Atlanta", TvOne's "Bad Dad Rehab" & BETHer's "Secrets" to name a few.
Dennis is the CEO of "Act Like You Know", which is a company that hosts acting workshops and seminars to actors across the country in schools & colleges. "Act Like You Know" started in 2009 as a simple workshop to answer questions plagued by hungry actors. It has evolved to impacting the careers of thousands of actors across the country.
With his extensive acting training, wise perspective and on-camera work, Dennis gives aspiring actors the tools necessary to become working actors. Mr. White is building the acting community through workshops, classes and private coaching, one actor at a time. Currently, Dennis is reprising his role as "Kennedy" on the 2nd season of BET's "The Family Business" and Det. Kruthers on SuperTurnt (sequel to cult classic "Turnt").
He recently signed on to star in the feature film "Pros of Cons". As a Director & Producer, Mr. White has expanded his repertoire of projects with wrapping up the suspense thriller "Careful What You Ask For". He is currently casting for his next film. As an Actor, Director, Producer, Writer, Acting Coach, Host and Activist, Dennis L.A. White is a talent that will be a mainstay in this industry and within the culture.